Volunteering
Meet past mdxMindset volunteers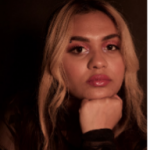 Parveen Kamal
Parveen Kamal has recently completed her final year in BA Film Studies from Middlesex University. She's a proud Ariean and jack of all trades made of passion, hard work, fire and fairy dust. Besides film, she is an art and sociology enthusiast and identifies as an intersectional feminist. When she's not busy creating art, you'll probably find her at the beach playing with the waves and collecting sea shells.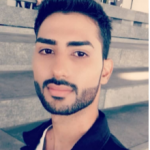 Abdulrahman Mohammed
Abdulrahman is an aspiring barrister from Saudi Arabia. He earned his Law degree at Middlesex University, and is passionate about Sustainable Development and addressing social ills. Abdulrahman is currently employed at Eedama, a sustainable consultancy agency and helped create the 'Sustainable Theatre' initiative for Abu Dhabi Sustainability Week during the course of his employment. At University, Abdulrahman worked to ensure the presence of sustainability at his institution by representing students under the title 'Inclusivity Champion' and by guest lecturing on various sustainable topics. He also co-directed the first 'Citizenship Theatre' at the MDX campus through his role as a student facilitator. Abdulrahman gained valuable insight into the world of Sustainable Development through his participation at Masdar as a Future Sustainability Leader.